If you are like me Saturday's is the only day you gave to get EVERYTHING done!
And "for me" this Saturday..really meant everything!
So here's the how it happened....
I got up very early...6:30ish
Studied some more on my S.S lesson
Left out around 10:00 to look for an outdoor rug and patio furniture
(which is hard to find in the fall)
But I wanted to get it while it was on "clearance "
After MANY stops at various stores... I found it!
Not only was it on clearance..but the set was also being discontinued!
Ha... Love that!
The kicker was that I HAD TO PUT IT TOGETHER
So.. I did..all by myself!
(now I know you are asking where's Dale?.. I know that sweet man would help you)
yep... You're right he would..but you have to know this is DEER season
Soooooooo need I say more?
Anyway here it is.. All put together it took along time.. But I did it!
Now I gotta clean house... And finalize my S.S.lesson... Busy day! But a great one.
Is it beautiful..(just have to be careful when you sit down... Ha! Just kiddin')
I love fall colors...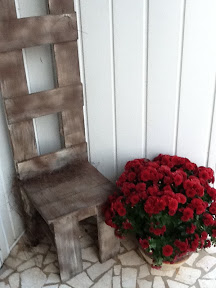 By the way.. Have you seen this yet?
GREAT movie...
You should see it!
Have a great Lord's day!
- Posted using BlogPress from my iPad