Today has been a really good day...
It started out with our Thankful Breakfast this morning with some great ladies..
It is always so good to remember all the great things our Heavenly Father has done...
Is doing..
And will do in our lives...
He is so worthy of our Praise...
let's just go ahead and Praise Him in advance for what he is gonna do,
you know it"s gonna be good!
Moving on...
I went for a run (jog), I guess is the better word..
And I jogged my FIRST mile... Non-stop..
...and lived to tell about it... And write about it...
Soooo excited..
I did the happy dance
(that's what Karlie does after she "does her business"... If you know what i mean) ..
.. And I SHOUTED!
And just after I was thru with the shout / "happy dance"
My Dale called me saying this....
Dale: I did it....
I got 'em
Me: what?
Dale: I just shot 'em (with a bow of course)
Me: no way... And I just ran my first mile - non stop
This is a great day...
I will be there in a minute to help find it
So... In just a short time later
We found it...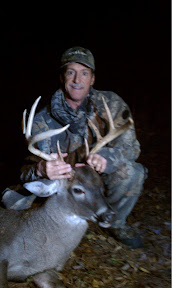 Ahhhhh... Love good days...
-------------------------------
More cool stuff from this week..
I found this on-line
My very favorite scent EVER!..
Claire Burke AppleJack and Peel..
Ummmmmmm!
Newest pictures of My wonderful amazing son...
Hanging out with celebrities..
(nothing unusual for him)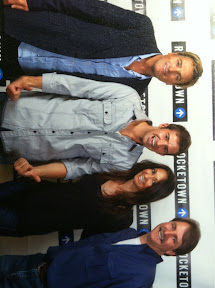 I have no idea why I can't turn this photo...
Don't really matter ..
The most important one is right in the middle.
:D hope your week was as good as ours was!
- Posted using BlogPress from my iPad